Kids & Chiropractic: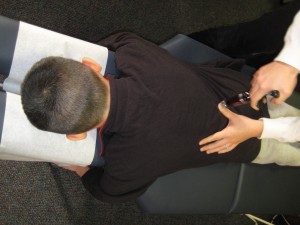 Kids can benefit from chiropractic care too! Children go through little traumas of their own starting from being pushed out of the birth canal to falling down on the playground. Some children may be experiencing back pain of their own. This could be from any previous back injuries, female gender, scoliosis, misuse of their backpacks, and watching television.
Chiropractic care is an important part of the wellness lifestyle we like to promote for children.
For more information, please check out the research articles and useful links below. The doctors will also do free scoliosis screenings and backpack screenings for children. Bring in your child today!